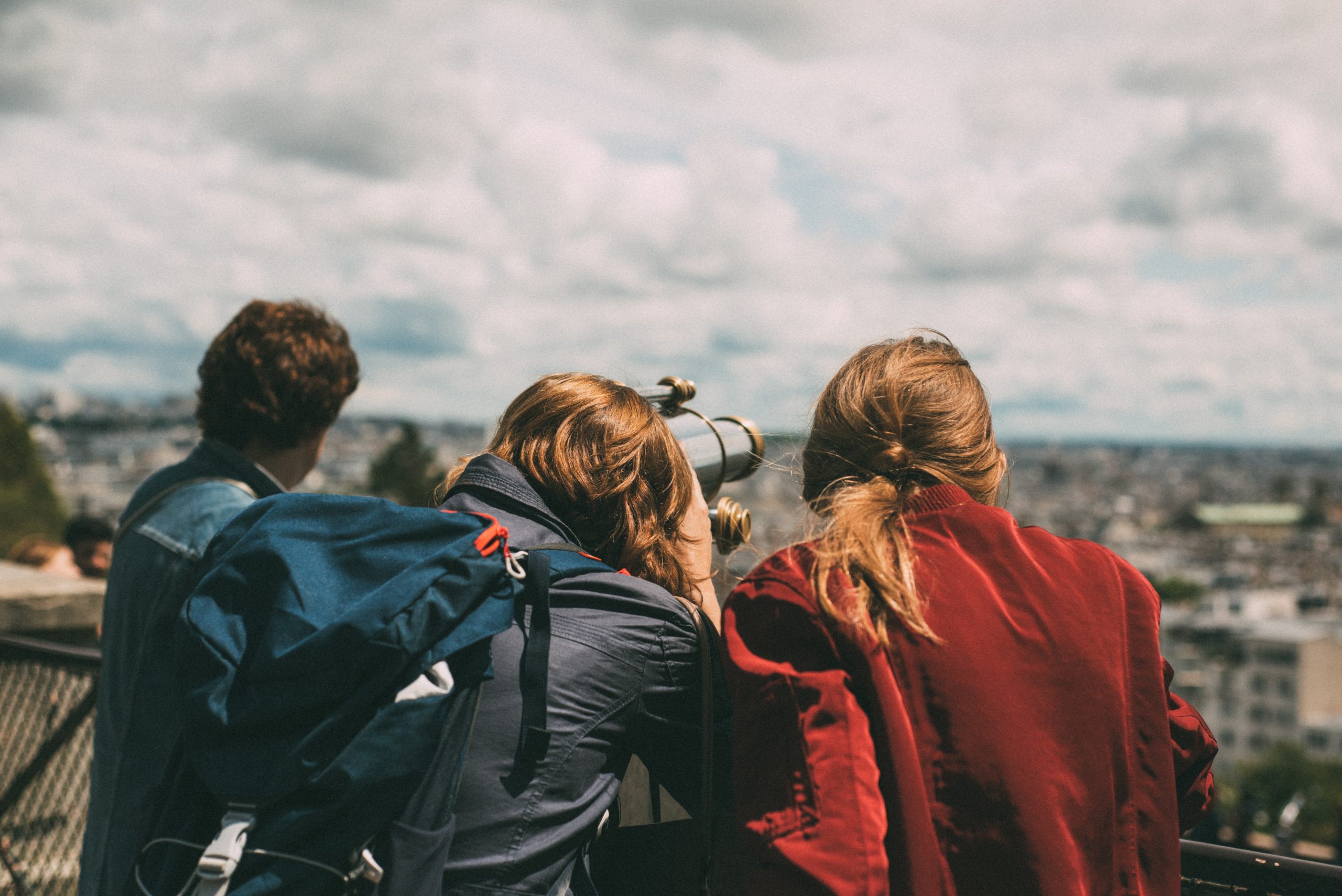 Backpacking: Is that even a thing anymore?

Right after my college graduation in 1993, everyone talked about backpacking through Europe. It was a rite of passage started by the "hippies" in the 1970s, which gained popularity in the following decades.  My neighbor was the only person I knew who went. No one in my family backpacked. As graduation loomed, I shared my dream of backpacking with my friends.  Some were off to law school; some were not interested; others lacked funds.  With no travel partner in sight, I lost hope and put that dream on the back burner. Then, one sunny, spring afternoon, my roommate came home with the mail and a huge smile on her face.  She waved an envelope at me and said, "My grandparents just sent me a check for $3,000. Let's go to Europe."
At that moment, our journey began. After buying our backpacks and supplies, we garnered what advice we could from former backpackers. We put our lives on hold and set off on a life-changing journey. I stepped onto the flight to London, open for adventure. This trip was "the thing to do," and I loved to travel, but there was another reason I left on this trip. I had no idea where to go or what to do. I was not prepared to face the fact that while I completed the necessary work to receive a bachelor's degree – I was lost.  Completely out of touch with my authentic self, wrapped up in accomplishing goals set forth by society and parents.
Over the next several years, I traveled and sought truth: the truth of myself, my community, my world. Un-conforming myself.  Un-compliance.  Un-learning academia.  Un-fitting in something that did not really fit, to begin with.  And above all, accepting that these journeys were opening something very deep and profound in my soul.
Backpacking might not be "the thing" to do. Nomadic lifestyles, travel bloggers, and selfie sticks have changed the way we view and enjoy travel. These days it might be more Google maps than MapQuest and Instagram instead of Polaroids, but the spirit of travel is the same. To travel authentically is to transform.
Why is Backpacking Different than Other Forms of Travel?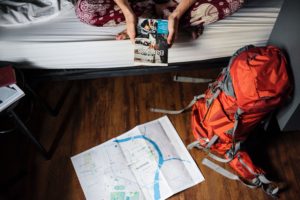 It's about the journey, not the destination.
Whether you are an independent traveler exploring the Catacombs of Kom El Shoqafa or a parent on a family vacation to Disney, you want to arrive. The usual order of operations for travel is to find the point of interest, check it out, then leave. Not for backpackers. A backpacker's focus is not on a particular destination or place, it's about the experience.
Creature comforts take on a new meaning.
Room service, hot tub, toilet paper, all familiar amenities for a traveler. Backpackers wear their comforts on their backs. Only necessities make the cut.
A pinch of pennies.
When you're a tourist, costs add up. A picture here, a customized mug there, several spa treatments later, and you've hit your credit card limit. As a backpacker you know that if you run out of money, your journey ends. Penny pinching is another life skill learned on the road.
Backpacking: 5 Reasons to Start Backpacking Now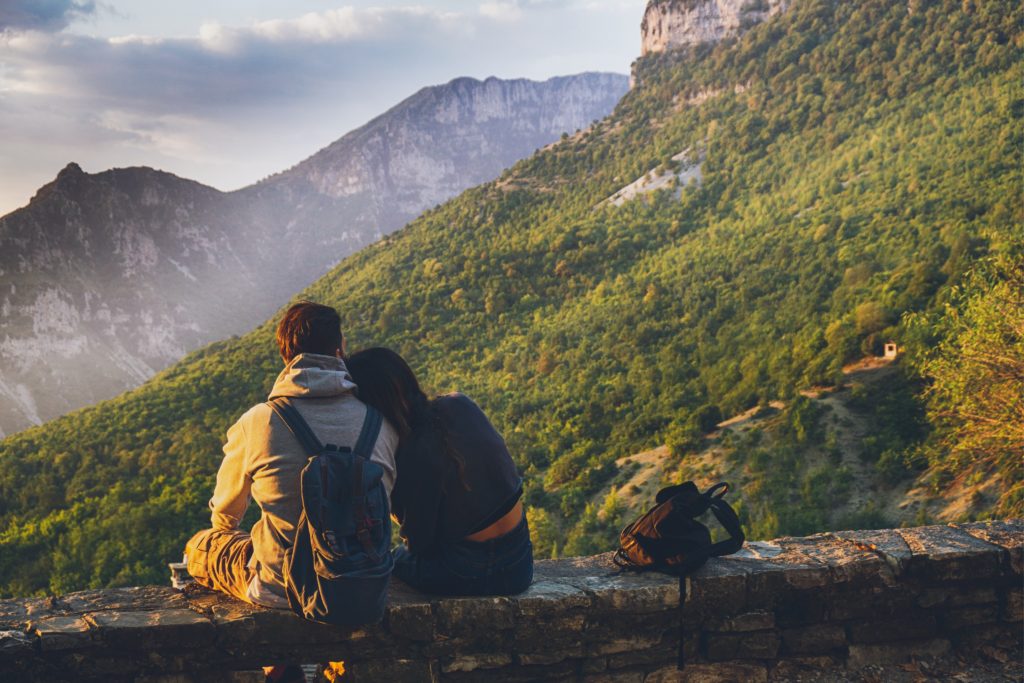 1.     Soak in a new culture.
Most types of travel only provide a glimpse at local culture, and a brand of culture carefully packaged and marketed to tourists. It takes time to understand a country. The longer you spend in a country, the higher your chance of understanding it. When you're a backpacker, you meet plenty of people, enjoy local cuisine, and reach parts of a country that tourists never access.
2.     Expand your comfort zone.
There is no limit to opportunities for adventure while backpacking. One day you might be jumping off a 20-foot cliff into a waterfall, scuba diving with tiger sharks, or braving a first kiss with a new special friend. Backpacking is all about challenging yourself. Being brave is a mindset.
3.     Enjoy a kind of freedom like you've never experienced.
In most stages of life, routine is commonplace. You get up. Go to work (or school). Go home. Eat. Relax. Repeat. In the world of backpacking, nothing is every predictable. When you're backpacking, you have the freedom to choose to do what you want, when you want. Very infrequently in life do we have that ability. Backpacking gives you the space and freedom to examine what you want without the external pressure. And for once, follow your heart.
4.     Gain a new appreciation for life back home.
Wherever is home, traveling through different countries and seeing different lifestyles and meeting new people will make you appreciate all the things you left behind. It will also make you realize how much stuff you thought was necessary that you can now do without.
5.     Connect with awesome people around the globe.
After trekking through the German countryside or sharing a room with four other backpackers you met on a bus in Belarus, it's hard not to feel comradery. Not only did you have a good time, but you also shared a once-in-a-lifetime experience together. The road brings you to unexpected places and introduces you to lifelong friends along the way.
Backpacking: A Unique Experience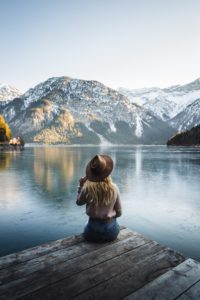 Transformative travel isn't fancy, comfortable, or planned. It's wandering the globe with nothing more than a bag of necessities, an open heart, and a sense of adventure. Drop everything and step into a backpacking adventure. The road awaits.
About Iconic Backpacker Stories
When we started Iconic Backpackers Stories, we wanted to do more than share iconic adventures. We wanted to build a community of current and former backpackers. A place to re-immerse into life on the road in faraway beautiful places. Somewhere to share stories with those that know the thrill of wandering. We created a space to remember, record, engage, re-live, and reconnect with the parts of ourselves best found through travel. Everyone's backpacking story is sacred. Want to be a profiled traveler? Click here.