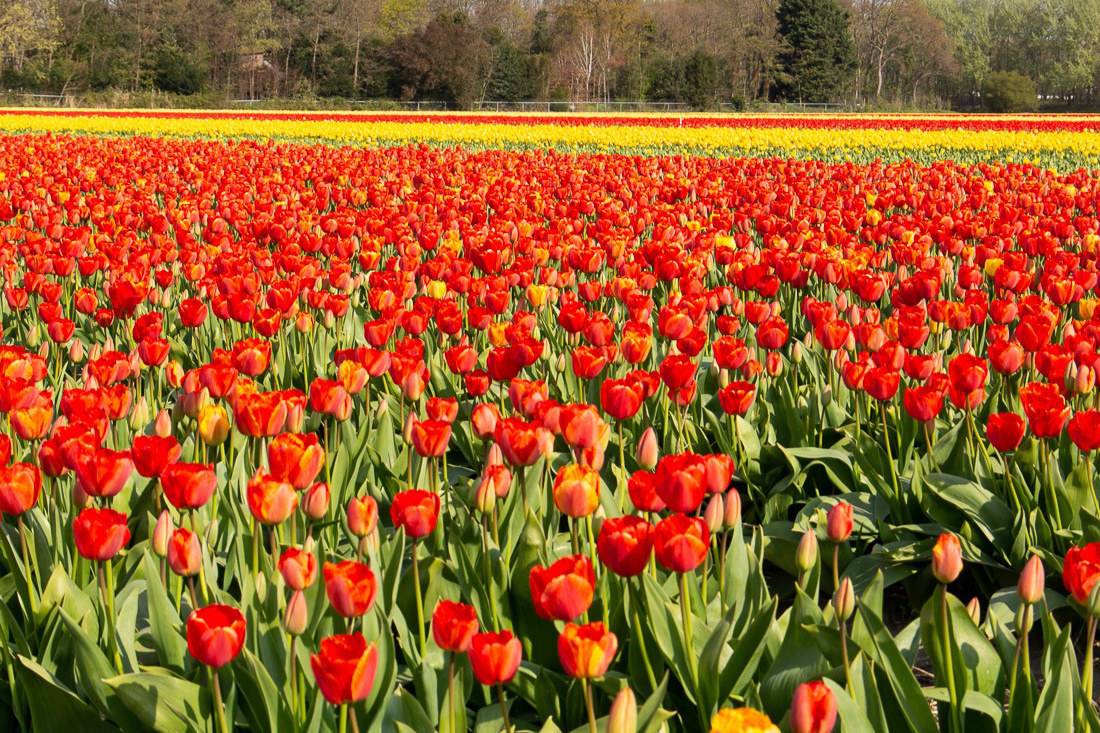 The Timing of a Rainbow
Although I have traveled to Holland several times, I had never seen the fields of tulips until this past April.  On this visit to my ancestral home with my daughters in tow, I truly understood—every time you visit a place, you will never see it "as you saw it" before.  Each visit will be unique.
A key factor during this trip was timing.  It was a trip of divine timing. We stayed in Amsterdam, something I had not done before–and as you'll see, this is where timing became everything.
Over the years, I have grown more and more comfortable navigating my way around Amsterdam.  This ease I shared with my daughters. We glided around the city by boat, streetcar and foot, moving quickly in the cold, spring air.
At night, we fell asleep to the sounds of the streetcars below us.  The sounds reminded me of when I lived in San Francisco, and I could hear the fog horn sounding off by the Golden Gate Bridge.  Such sounds of a city are unique and soothing. These sounds gave me a deeper sense of security and peacefulness.
Just being in Amsterdam, that is what I wanted.  My daughters were in a foreign land, far from home.  The buildings were different; the language was different; the money was different; the food was different; the condiments were different.
"They put mayonnaise on French Fries?"
"Look at how old the buildings are.  Wow, that's amazing."
Sharing this city with them meant everything to me, and their ancestors.
On our last morning in Amsterdam, the sun came out.  My uncle picked us up at our hotel, and we headed to South Holland.  A different landscape appeared, open fields full of various colors. Tulips everywhere.  Red, yellow, pink, white tulips off the highway, in grower's fields, next to windmills.
This landscape I had not seen before.  It smiled, as if rainbow fell from the sky.
My uncle exited the highway in order for us to get a closer look.  Cars parked along the side of the road, license plates from all over Europe.  People traveled from afar to see this rainbow.
Here for the first time, I walked along side (not inside) rows of rainbows of tulips.  Their pollen visible. Their colors vibrant. Timing is everything. Spring arrived on this day.  The colors of the tulips opened the landscape as it does here every spring.
The sun shone, and the love for this place moved to the next generation.  My daughters appreciated the rich colors of the flower fields. And I saw Holland as I had not seen it before.  Timing matters. Everything has to be in the exact position for a rainbow to fall out of the sky and lay on the landscape.  This place is a part of us, and we are a part of it. We take it with us, and leave a piece of ourselves there in the fields of tulips.