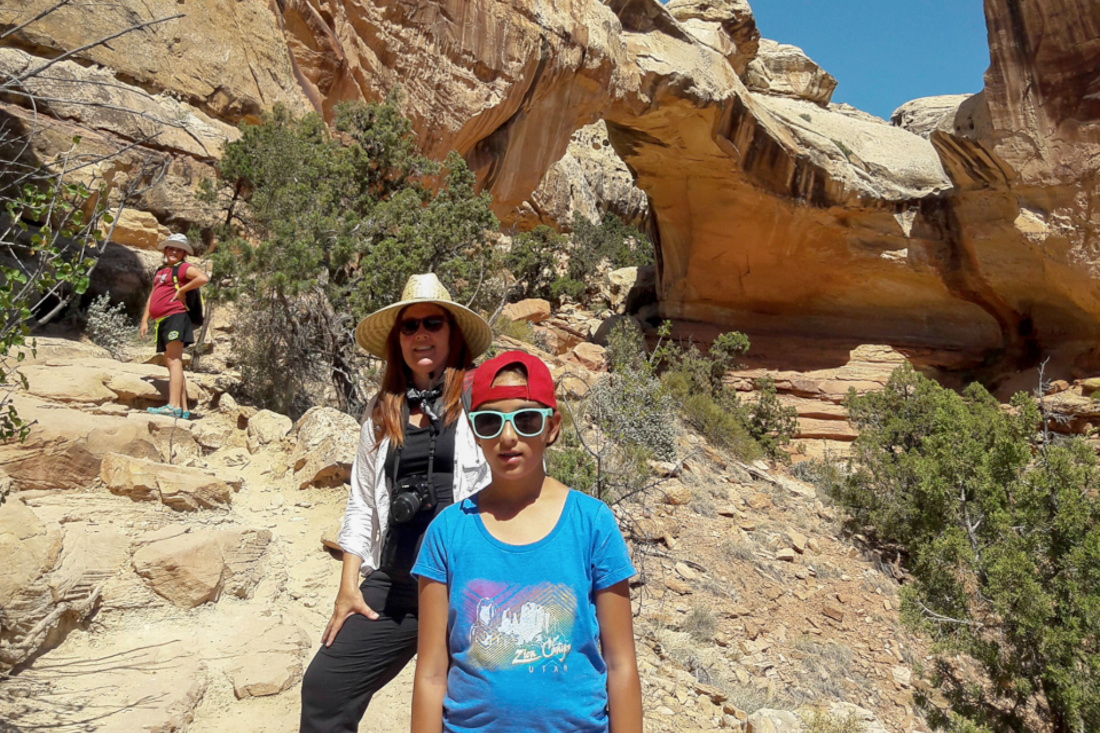 Taking Kids on a Hike: Lessons from Hiking Trips
I won't lie; the first time we took the kids on hike, it did not go so well.
It was in 2015, and we were in Yosemite National Park in the summer with lots of other people. We decided to walk along the Tuolumne Grove Trail to see giant Sequoias (since the Mariposa Grove of Giant Sequoias was closed for renovations).
As we walked along a paved path and descended, I kept thinking to myself, we are going to have to ascend on the way back. And we did.
The slow descent turned into a slow ascent. We ran out of water; my daughter did not have her inhaler; and my son wore sandals. The good news is that we made it back to the trailhead and refilled out water bottles and may daughter did not have an asthma attack.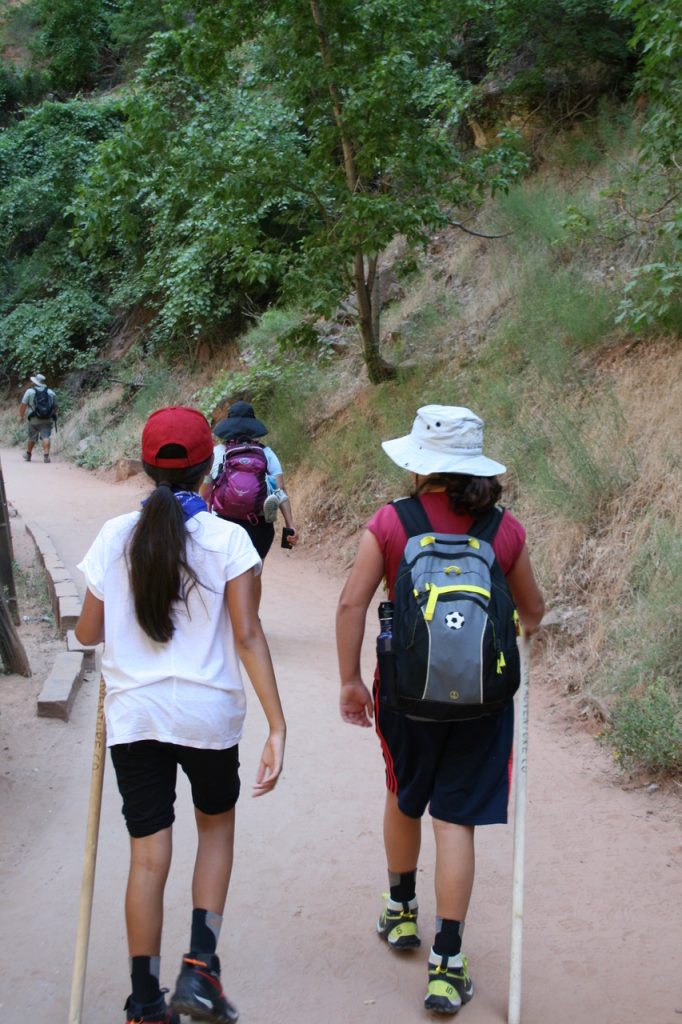 First Hike Lesson learned
Make sure you take good trail shoes (see my suggestions and learned wisdom below), water, snacks and inhalers. These are staples – do not forget these things.
"Shoe Wisdom" – One year later, I discovered New Balance Trail Running Shoes (nice colors, affordable, wide sizes available),
Having learned from our first hike, I also packed a cooler for water only and packed snacks in a cooler bag, and I had two inhalers packed (one in my day pack and one in my daughter's suitcase).
We were ready to hike again.
In 2016, we traveled to Utah to Zion National Park, where it was hotter than Yosemite but just as busy. We were better prepared to hike and knew we had to rent waterproof shoes and socks to walk through the Narrows. Although we thought we left early, it took a long time to get everyone sized for waterproof shoes and socks, and the lines for the shuttle were very long.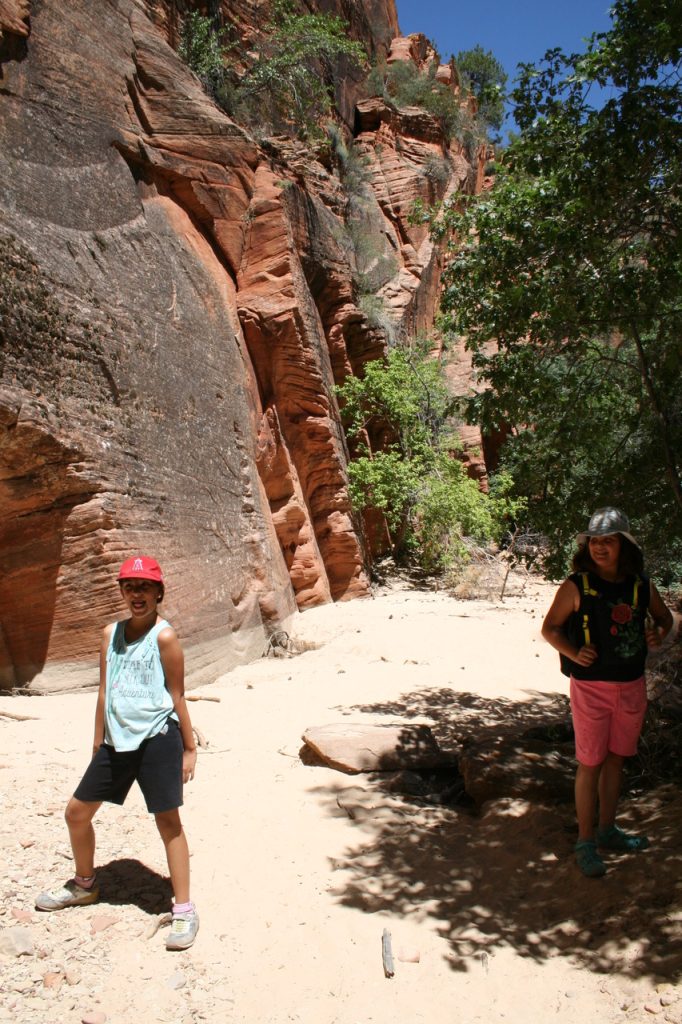 Once we made it to the river and were walking in the very cold water, the balancing act of holding up a kid and myself came into play. It was not easy to walk through the water and hold a kid up. Yet, the absolute beauty of the gorge and the sound of the water running over the rocks made it worth the challenge. The beauty of nature in Utah is unlike any other place on Earth; Utah is truly Nature's master project.
We walked back to the shuttle stop, now in noon time heat. More people were walking to the Narrows, than were leaving. We beat the crowds, and no one cried. We caught a shuttle and had lunch by 1 in the afternoon.
More Lessons learned
There will be tons of other people traveling through national parks in the summer, even more than you thought there would be.
Hiking is strenuous, especially when you have to pull a kid up and maintain her balance as well as your own.
It's fine to turn back early. We did not see all of the Narrows, but we saw enough. We turned back as soon as we realized that one child was on verge of tears, completely frustrated with his waterproof boots.
Knowing when to press on or turn back is at the crux of why traveling with kids is so hard. This fine balance of judgment can change the "success" of a trip in a heartbeat.
With every hike we go on, we learn more, see more, and grow more. We accept that this journey is a work in progress, that adventure is in the journey, not the final destination. Taking kids on a hike means creating a game-plan and being prepared to alter it as needed. With each adventure comes more wisdom.